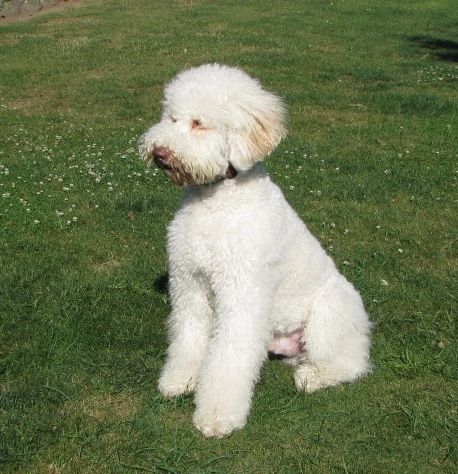 Rivermist's Amos Moses
Yankee Doodle's Suzie.
Yankee Doodle's Emma Louise
Beautiful sweet Zoie. This is a very gentle girl. She is a lovely cafe. Retiring now!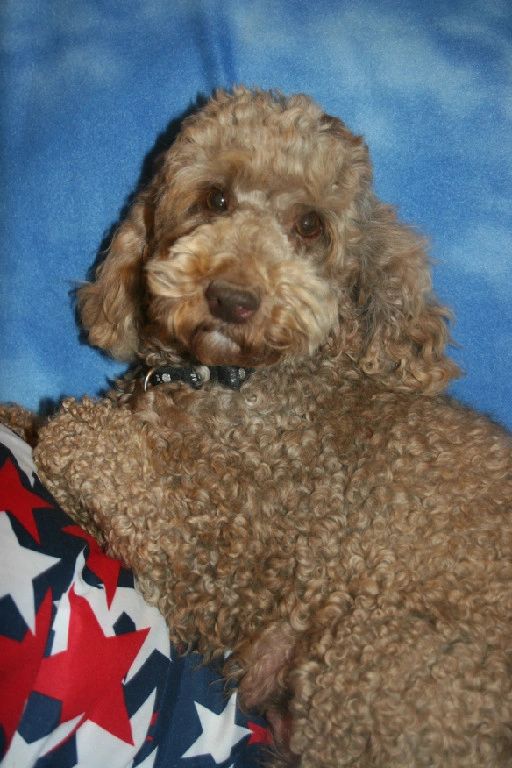 Yankee Doodle's Pollyanna
Our upcoming breeding girl, Bailey Jo! Thanks to Mueller's Blessed Day Labradoodles.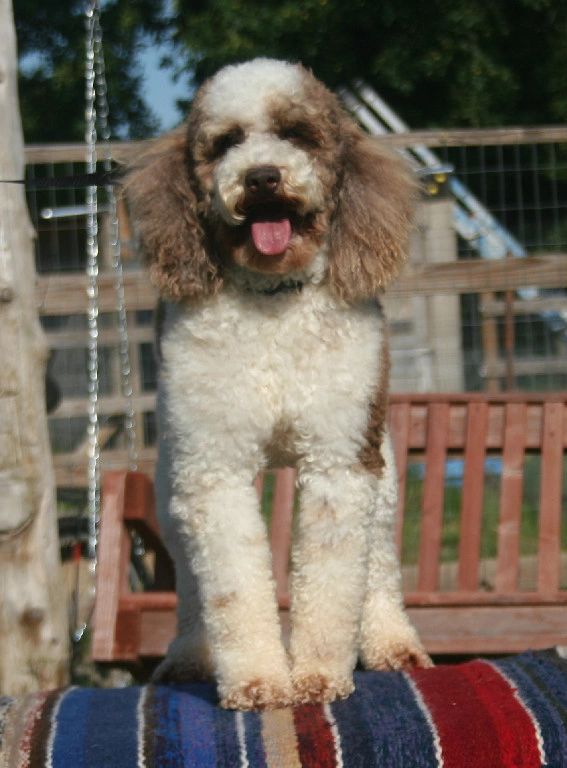 Then we have our clown, Yankee Doodle's Chocolate Chip.
Chip is Cerf clear, preliminary OFA good on hips and normal elbows. He is Tucker and Baby Angel's son and he is just a hoot, a little guy full of fun! He is 12.5 inches at the shoulder and 15 pounds. He has a beautiful, soft chocolate and white curly fleece coat. DNA clear.
Springville Breeze, our miniature male is DNA clear through parentage and OFA good. He looks black but is a sable and produces all colors of pups. Breeze is devoted to his owner and a great guy.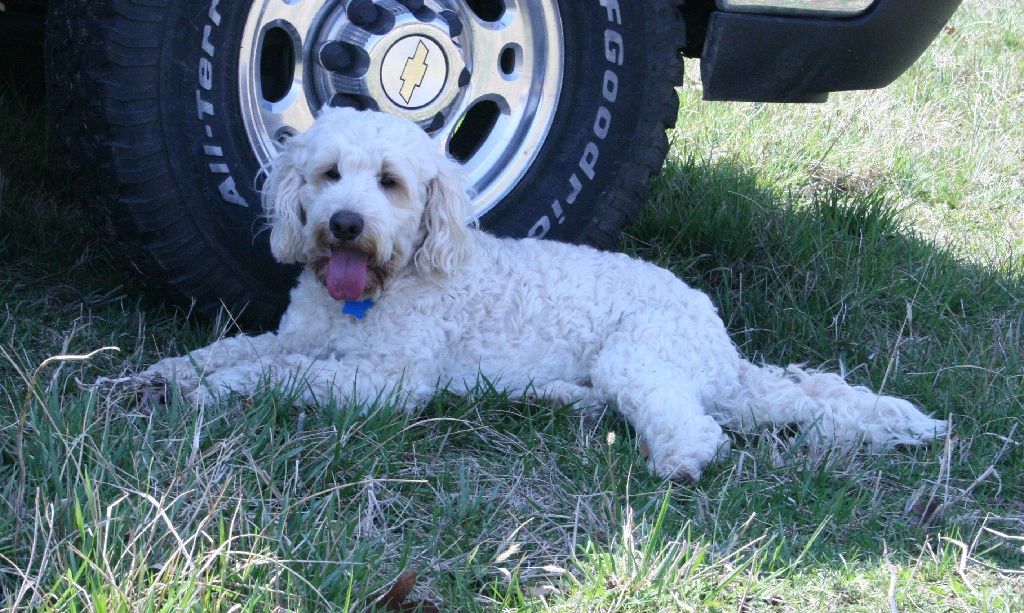 Pretty Boy Floyd is a handsome medium sized male with a beautiful face and loose curl fleece coat. He has a wonderful personality as well. He is DNA clear through inheritance and was out of our Clyde and Isabella.

Our boys are available to select females.
Please contact us if you are interested.












Labradoodle Puppies for Sale | Doodles | Non – Shedding Puppy's | Labradoodle Puppy's | Doodle Puppies | Labradoodle Pups | Australian Labradoodles Puppies for Sale | Aussie Labradoodle for Sale